Experts In A Variety Of Metals
While the team here at Astra Engineering may excel with stainless steel, please don't think that's the limit of our abilities. Our experts have all the knowledge, skills, and experience needed to produce high quality metal work. It is thanks to this extensive knowledge that we can also offer aluminum fabrication Wirral services to clients, ensuring that our clients get the right product for their needs, made from the right materials.
What is Aluminum Fabrication?
Strong but flexible metal used across a variety of industries…
Aluminum fabrication follows a similar approach to other fabrication methods, such as stainless-steel fabrication. The process involves shaping a sheet of metal into a complete finished product. In this case, we a piece of aluminum and turn them into whatever you need.
Aluminum is a strong but flexible metal used across a variety of industries. It can be fabricated and turned into anything with bending, stamping, shearing, welding, and other fabrication techniques.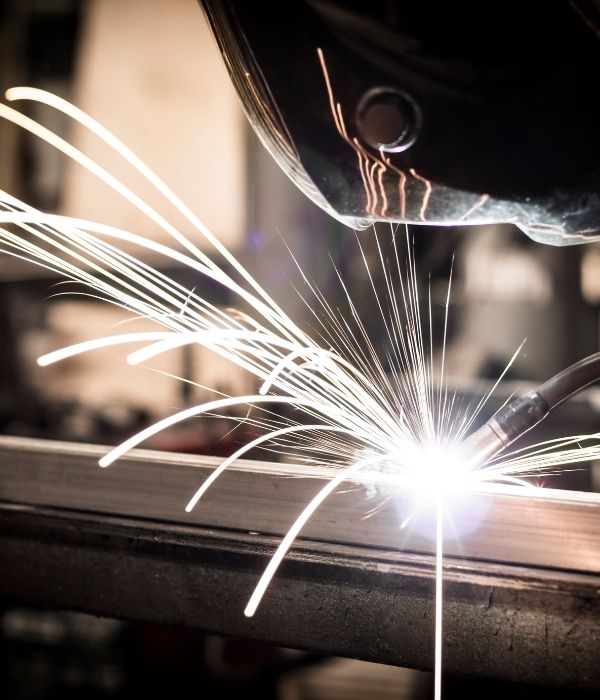 Bespoke
Aluminum Fabrication Services
Pure aluminium is prized because it offers so many benefits such as corrosion resistance, ductility, lightweight material, etc. The metal is the perfect choice for many industries and purposes. For example, it can be used to create aeroplanes, cars, packaging, storefront, electronics, construction projects, gates and many more things besides.
We consider it our duty to deliver nothing but the best products for clients. Our in-house experts offer bespoke aluminum fabrication services no matter the industry using the finished product. We use the latest MIG welding and TIG welding sets designed for aluminum. These sets enable our team to offer a range of services. We provide aluminum welding services, aluminum bending and shearing services, and aluminum polishing services to create customized, innovative, cost-effective products according to a timescale that suits your needs.
Please do not hesitate to get in touch to learn more about our what our aluminium fabricators can do for you. Our team also fabricates and installs graded-commercial hardware, window frames, glass, and commercial entrance ways for businesses. You can count on our team to handle any job you have for them during the manufacturing process. We have the training, tools, and experience to see the job through to the final product.
Why Choose Astra Engineering for Aluminum Fabrication?
You should choose Astra Engineering because we are one of the leading aluminum fabrication service providers in the UK. We earned that top spot thanks to the training and experience of our staff. Our staff are all fully qualified and we continue to ensure we are up to date with the latest techniques, tools, and technology used in metal fabrication.
Our team is always ready to deal with any project. We can offer and provide a wide variety of solutions with our bespoke aluminum fabrication services on Merseyside and the surrounding areas. Our team is ready to work on projects of any size and with any thickness of metal. We are confident that there is nothing we can't handle when it comes to aluminum fabrication services.
We aim to always be available and on-hand for you. We always go the extra mile with customers and work t meet your expectations through a first-class service and first-class products to match. If you're looking for reliability, quality, and professionalism, then look no further than Astra Engineering.
Our team is waiting to hear from you so get in touch to arrange a quote or project.